Andressa Back – Born in Curitiba and raised in Fortaleza, Brazil – Sheridan's Bachelor of Film and Television – Specializing in Writing and Directing, with a fondness for Cinematography.
My connection to Carol is the very reason for this film to exist. We are both Brazilians who come from the same city, we are of the same age, and we both moved to Canada to face a new career. Interestingly, we only met here. She captured my attention by writing poetic words to describe her affective relationship to jam recipes. She bonds food to memories and experiences that feed all the senses. As a storyteller, I am fascinated by this power. My journey as an artist begins with the investigation of this process.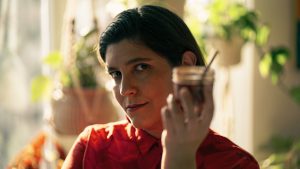 "Hello Betina's Citrus Strawberry seasonal jam's summer flavour tastes like home."
Chandelle Hamilton – Born and raised in Ontario, Canada – Sheridan's Bachelor of Film and Television – Specializing in Directing and Cinematography – Through Carolina's preservation of jam, you witness the parallel preservation of the artist that lies within her. In her story, I see my reflection. I too am a woman who is transitioning from a socially comfortable corporate job into a life of uncertainty in film; but like Carolina, my new life will be one of meaning and truth. This film gracefully exemplifies the power of a woman's words, and the significance of having a supportive community who believes with you in your dreams. The best ingredient in Carolina's jam is intangible because it's love; love for creating, telling stories, building memories and for making delicious jam.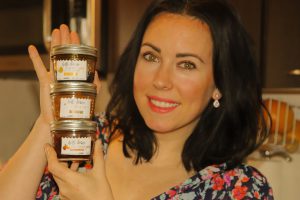 "Hello Betina's seasonal pumpkin coconut has become my new fall seasonal staple. It hosts the perfect balance between the earthy flavor of pumpkin complemented by the sweetness of the coconut."
Emilie Peloso – Born and raised in Ontario, Canada – Sheridan College's Bachelor of Film and Television – Specializing in Editing and Cinematography – The connection between two female friends is like none other, I don't even know where I'd be if it weren't for the women in my life keeping me strong and grounded. I see so much of myself in this documentary and have learned so much about the importance and cruciality of friendship in our lives. What a beautiful journey it has been for not only our subject but our crew members. I know that this project will forever stay dear to my heart.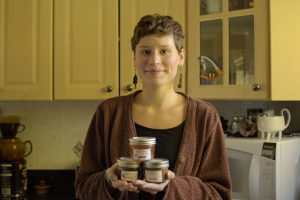 "Hello Betina's zesty raspberry jam is my new favourite addition to breakfast, what a treat!"
Katie Pagacz – Born and raised in Ontario, Canada – Sheridan's Bachelor of Film and Television – Specializing in the Sound stream  – I connect to Carolina's journey of self-reinvention, facilitated by the support of other creative people.  I've gone through so[ooooo] many phases and considered so many paths (e.g. singer/songwriter, tattoo artist, pastry chef, makeup artist, comedian, anaesthesiologist….) but I've never quite seen the light or felt the drive to see a thing through to the end like I do now that I'm doing this whole sound thing.  It's such a joy to work on this project.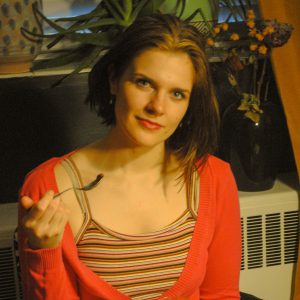 "Hello Betina's Dulce de Leche is my favourite thing in the world. I could go on and on."
Martin Restrepo – Born and Raised in Medellin, Colombia – Sheridan's Bachelor of Film and Television – Specializing in Producing and Directing –  I made a life-changing decision by coming to Canada (never having made a single film before) to chase after a career as a storyteller; this is my journey. I have met many people from all over the world and the idea of connecting with people is probably one of the most terrifying and exciting things one can encounter in life; friends can make experiences, to suddenly be surrounded with much deeper meaning. This documentary, the connection between two storytellers that found each other and share this friendship makes me think about that; life is built out of persons who were once strangers to us.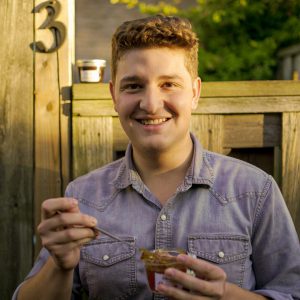 "The Passion Fruit Jam that Hello Betina's makes it's so natural and fresh that it takes me back to all the times I'd eat it when I was growing up back home."
Marcelo Rossas – Born and Raised in Fortaleza, Brazil – is an Audio Engineer, Sound Designer and Composer with a degree in Phonographic Production, a sandwich degree in Audio Engineering in the United States and a postgraduate degree in Higher Education Teaching. He is currently the owner of Jandaya-Produtora de Audio, a studio that works with audio for TV, music, films, podcasts, audiobooks, among others. Marcelo is also Technical Coordinator of Centro Cultural Belchior and professor at IATEC Fortaleza in the Audio, Music Production and Audio courses for TV and Cinema.