Meet the Team Behind the Film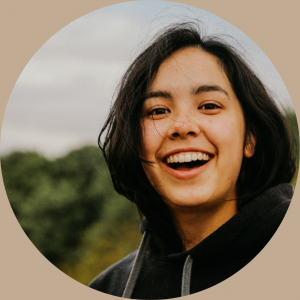 Director, Producer, Writer,



& Co-Director of Photography
"Hello my name is Rhiannon, and I am the producer, director and writer for Fardens Farm! This film is about my grandmother and the story of her life growing up in Scotland. It's a story about family, hardship, and just how important it is to share our life stories. I feel incredibly honoured to be able to bring her story to life and share it with others. In doing so I hope I inspire you to reach out to your own family members or friends and learn more about what stories they have to share.
And in the wise words of Dr. Seuss "Sometimes you will never know the value of a moment until it becomes a memory."
My favourite childhood memory is the summer sunsets at my grandparents house. It is a standing tradition to go out for ice cream after dinner and sit on the huge stretch of rocks on the beach. Always the best seats in house for sunset"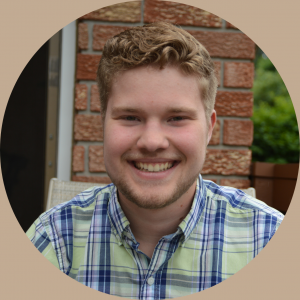 Co-Director of Photography
"Hello! I'm Ethan and I am hyped to be a part of Fardens Farm as the director of photography! I am currently specializing in camera and sound, and always haunted by the thought that I need more B-roll. With the camera, I hope to get the audience feeling a little nostalgic for their childhoods One of my favourite childhood memories would probably be playing Kick the Can with the kids around my neighbourhood. We'd play from the moment we got up to the moment till after it was long dark. They were the best days of summer. Ps. If you don't know what Kick the Can is, quickly google it, stop wasting time, and go play!"​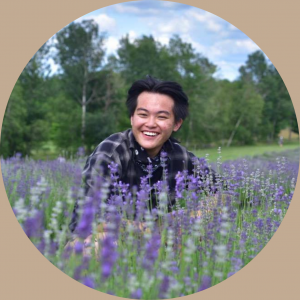 "Hey! My name is Xander and I'm the picture editor for Fardens Farm! I'm specialized in picture and sound editing. My two favourite movies are Baby Driver and Booksmart and I can solve a Rubik's Cube in 3 mins! My favourite memory from my childhood is when my 2nd-grade class organized a zombie apocalypse role-play for the entire month!"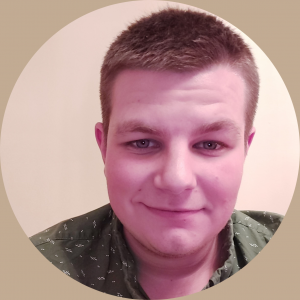 "Hey! I'm Zachary Viola and I'm so excited to be sound designer for Farden Farm! With sound design we will transport you to the tranquil world of Scotland farms where our beautiful story takes place. I am specializing in sound design and directing and I'm so excited to grow with this project. My favourite memory is during the holidays getting to be surrounded by family and friends! As we need to appreciate the time with family as its such a special feeling."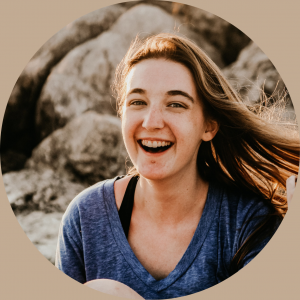 Hi, I'm Esther! I am the composer for Fardens Farms and am so excited to be working on this project! As this is my first time composing for a film, I am very interested in creating music with complimentary feelings to go with the film. I will be using a wide range of sampled and recorded instruments and sounds compiled on a DAW to try to give the score a natural tone. One of my favourite memories was going on tour to Seattle and Portland with my school band!

Follow our Social Pages for behind the scenes, film updates, and more!