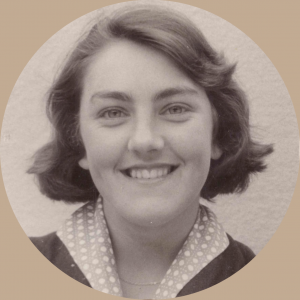 A short poetic doc about growing up & the stories we share told through a grandmother's stories of a life on a small farm in Scotland.

Nancy Wallace (now Murray) was born 1944, and spent the majority of her childhood growing up on a Sheep Farm in the town of Skelmorlie located along River Clyde. Nancy shares stories of day to day life growing up on the sheep farm, the wild adventures of childhood, a long with stories of hardship and great loss.
A Message from the Director:

"When I was a little girl my grandmother would read us the book series her older sister wrote about their childhood, and the wild adventures they would go on. She would always tell us what parts were true and what was more fictionalized to make the story more exciting. I don't think I fully understood those stories when I was a kid or realized just how awesome they really were!

Our time with the people we care about is very precious and I'm one of the lucky ones who still can talk to their grandparents or many of their family members about their stories. It's really important to share these types of stories because when the day comes and they're no longer here with us it's the stories we tell and share about their lives that keeps the memory of them still alive. That's why I'm making this film and I hope this film inspires others to do the same."

- Rhiannon Murray-Leung



Follow our Social Pages for behind the scenes, film updates, and more!