In choosing the photographs and images that make up Feeling the Apocalypse, we carefully selected them for real world significance and relevance to grassroots resilience. However, because of our short runtime, there wasn't time to get into the background behind each one.
If you saw the movie and wondered, "Wait, what event is that picture from?" You have come to the right place!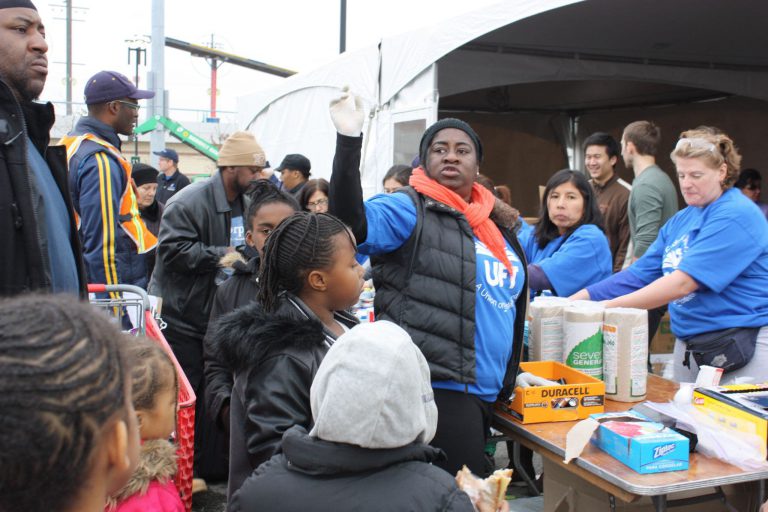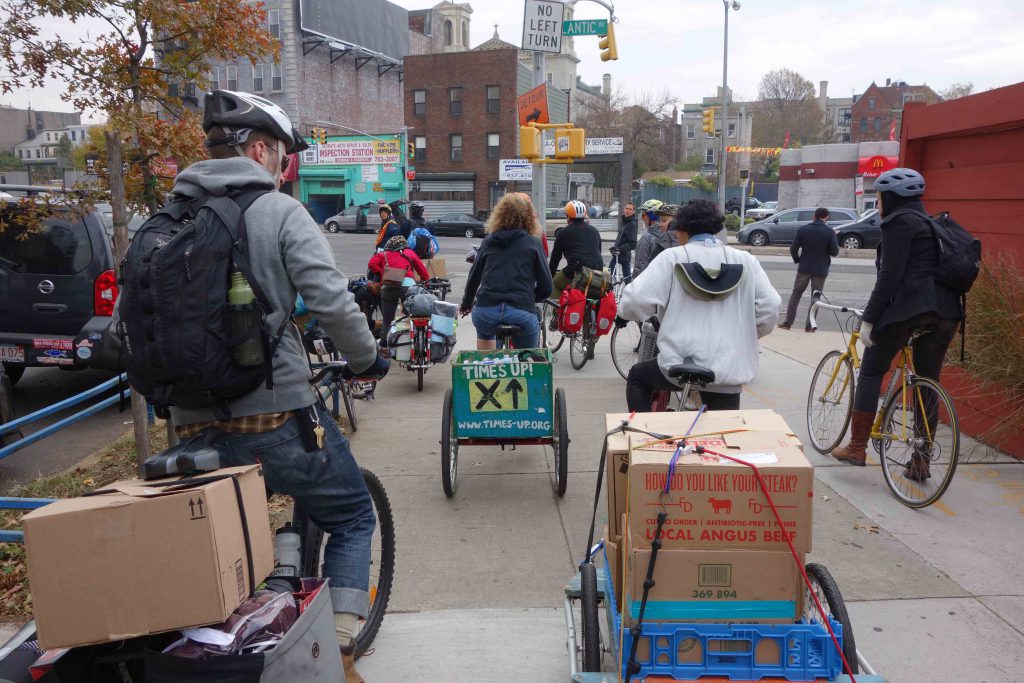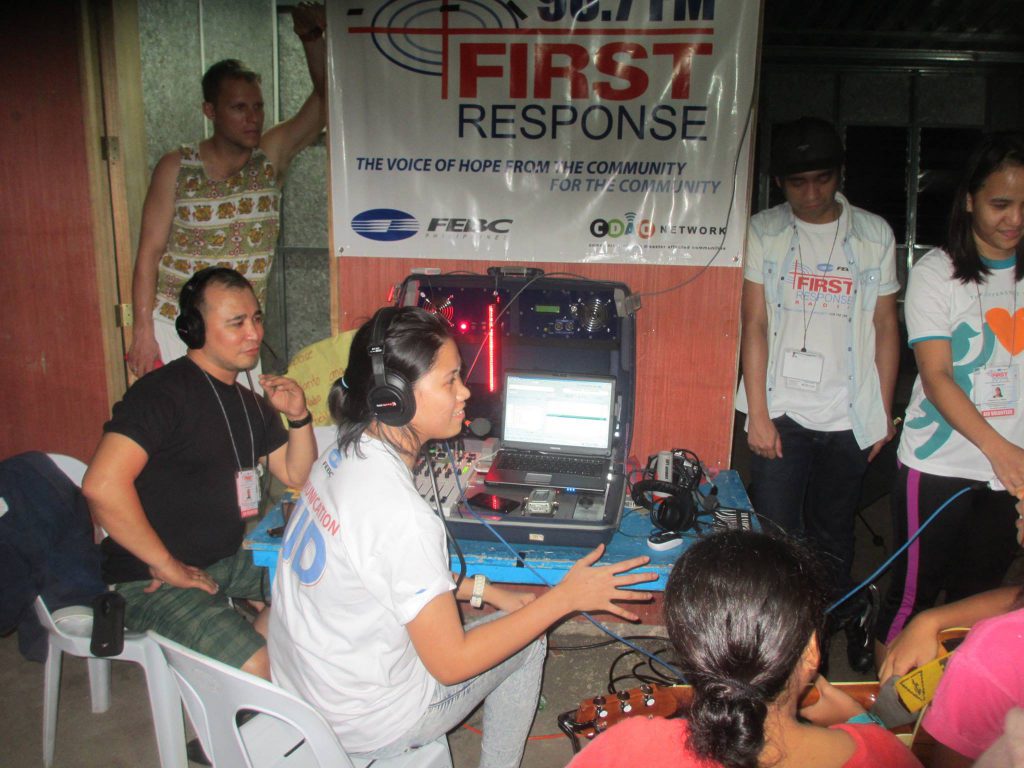 First Response Radio (FRR) is a network of radio broadcasters, NGOs and government partners. Their goal is to set up a radio station for the affected community within 72 hours of a disaster to coordinate relief efforts. FRR goes to different countries, to equip and train locals in radio – so that when disaster happens, the equipment and expertise is already there. This reduces reliance on normal lines of communcation (which may go down) as well as reliance on foreign aid (which may lack local knowledge).
Photo description from FRR: A FRR team deployed for the first time to Tacloban City, the Philippines, in November 2013 within 6 days of the Super Typhoon Haiyan.  We did not really have  trained team ready at that time but with International assistance from Mike Adams and support from other UK partners we were able to launch a response to the disaster.  2 years later the INTL training team came back to fully equip and train an FRR with our local partner, FEBC Philippines. This photo is from DEC 2015 when our training event went back to the path of Super Typhoon Haiyan so they could train under realistic locations that had been previously hit by disaster.   While we were there a real tropical storm blew in, turning the training event into a real disaster response.   Training events that create true local capacity need to be realistic and as challenging as the real thing, which is why its hard to tell the difference between a photo of training, and the real response.
Photo location:    North end of Cebu Island
Training event:   3 day field exercise following 5 day in class training in Manila.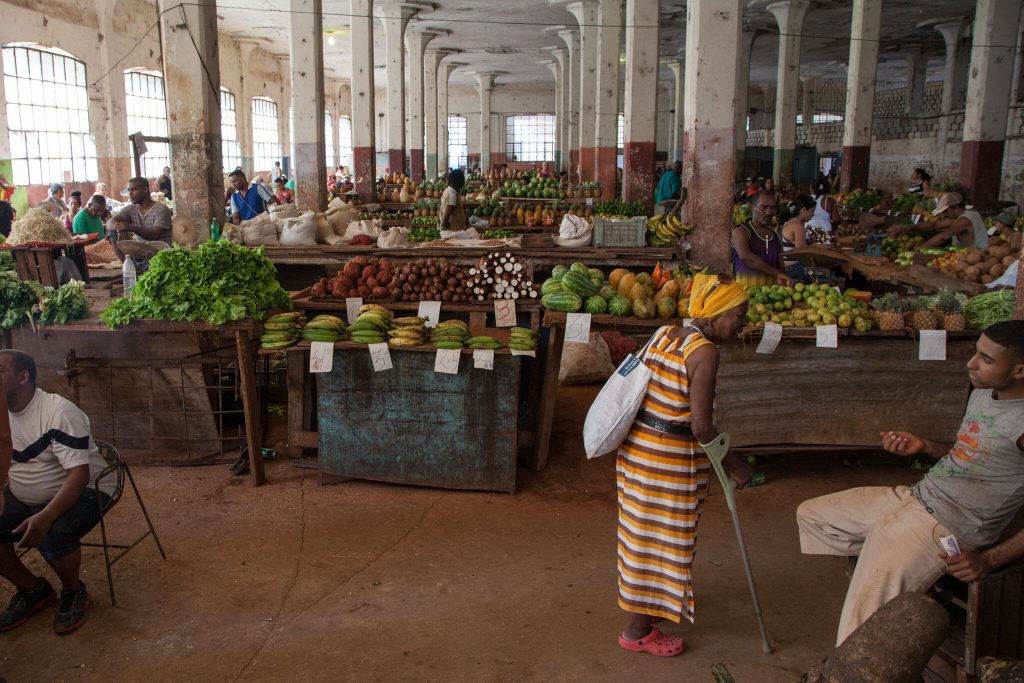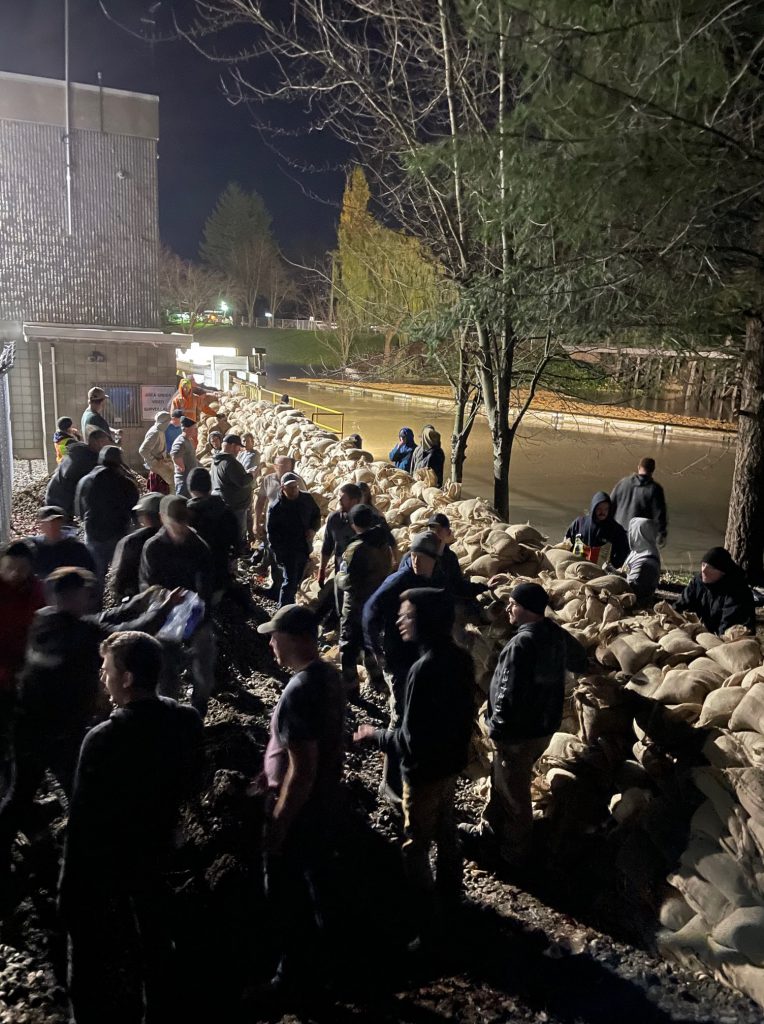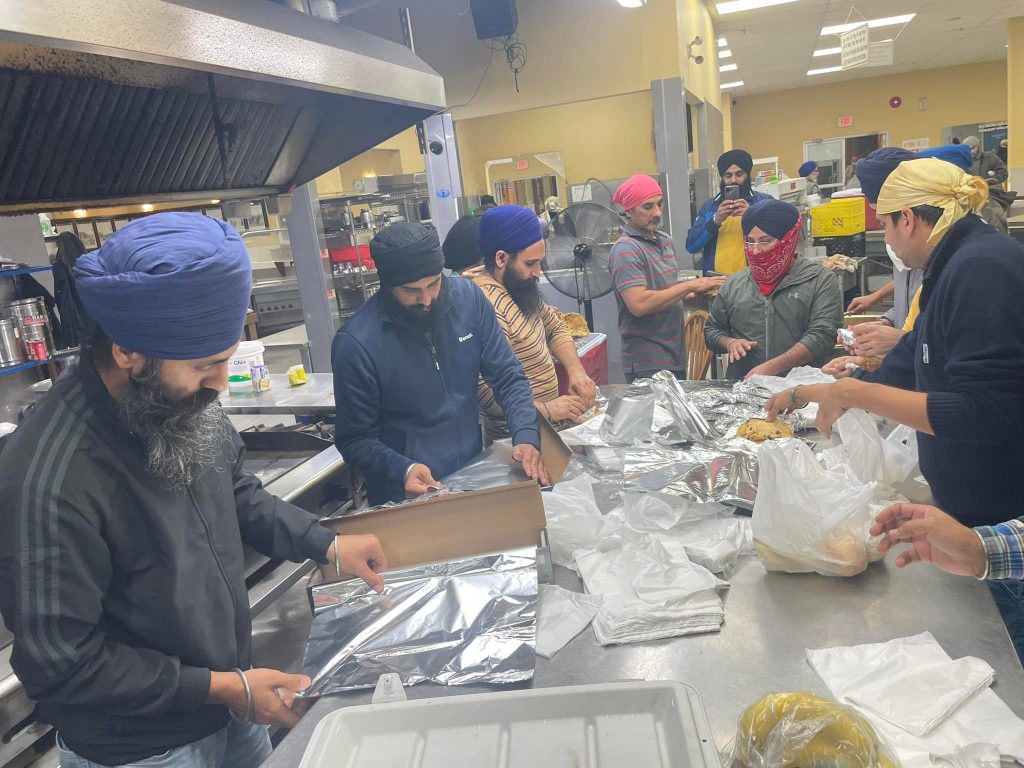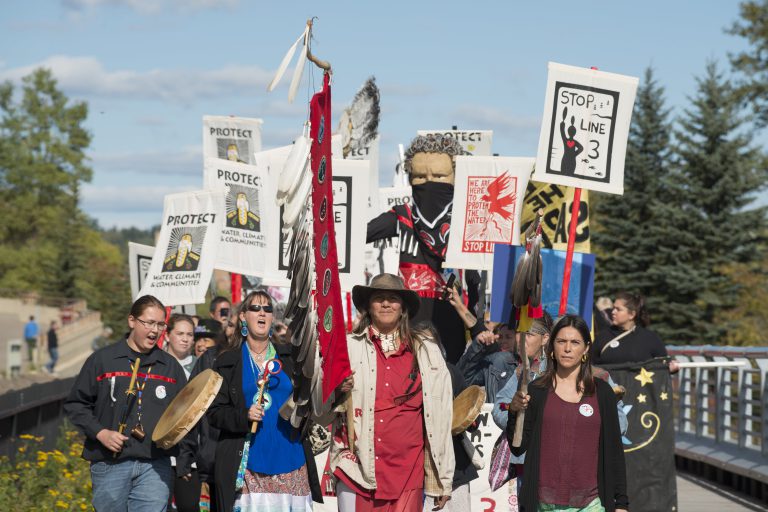 Stop Line 3 is an indigenous-led activist group that is protesting the construction of Enbridge Line 3 oil pipeline in Minnesota, USA over environmental concerns, human trafficking concerns, and violated treaty rights. They did not win the battle – Line 3 completed construction in 2021 and hundreds of activists face criminal charges. However, the group continues its fight against Line 5, another oil pipeline.
Photo and description by Fibonacci Blue:
A few hundred people gathered on the shore of Gichi-gami (Lake Superior) to protest the proposed Enbridge Line 3 tar sands pipeline. After a rally and speakers, they marched along the Gichi-gami shore then held a gathering at Lake Place Park had food, art, workshops, and music. The proposed Line 3 pipeline would transport oil from Canada across Minnesota to Superior, Wisconsin. Protesters say the pipeline would have the climate change impact of 50 coal power plants.
From 1940 to 1941, the German Luftwaffe targeted London in the United Kingdom for mass bombings, named "The Blitz". More than 40,000 civilians were killed by Luftwaffe bombing during the war, almost half of them in the capital, where more than a million houses were destroyed or damaged.
The government predicted mass panic and social collapse in the event of exposing civilians to a determined bombing campaign – but this did not materialize. There are differing opinions and findings on the mental health impacts of the Blitz, but in general, Londoners coped far better than expected.
These next two images were flashed for less than a second each during the scene where Anderson is telling the therapist about his anxiety.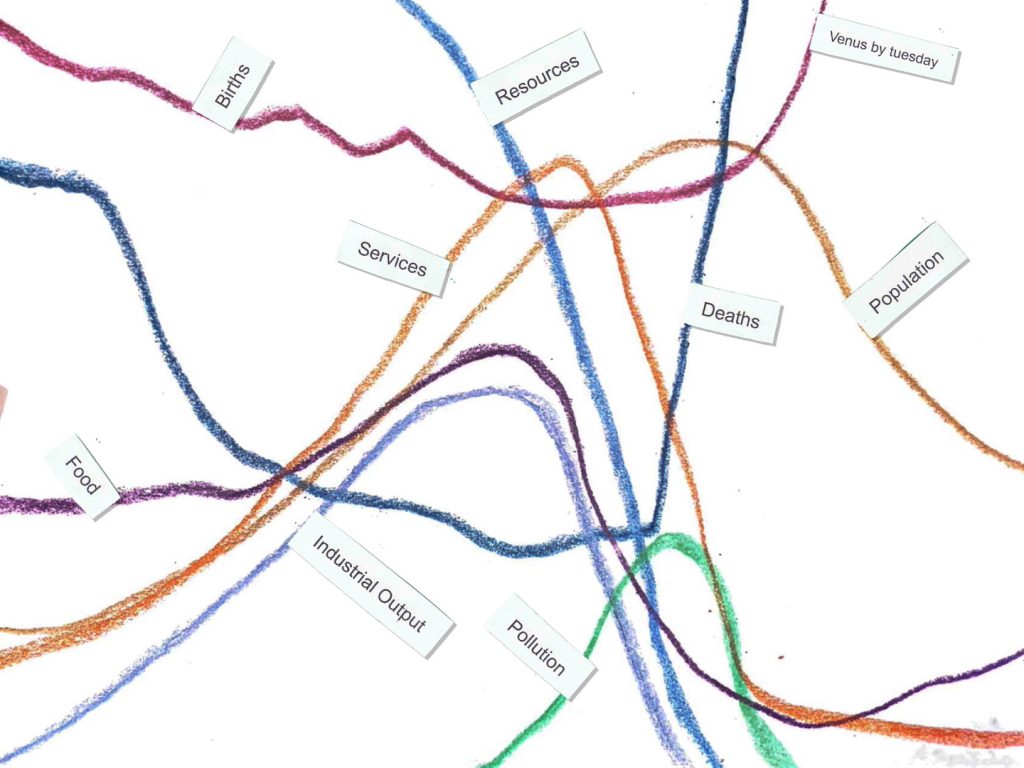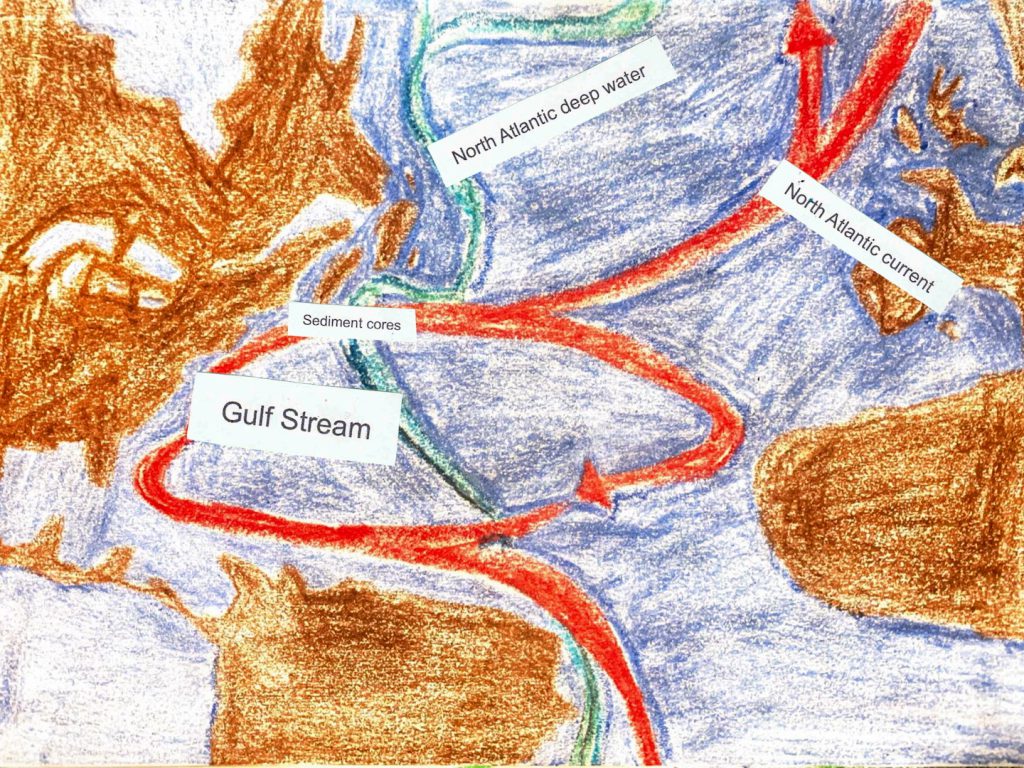 The Limits to Growth (LTG) is a 1972 report that discussed the possibility of exponential economic and population growth with finite supply of resources, studied by computer simulation. Here is a 10 minute explainer, but the gist of it as I understand it is: even without taking climate change into account, if global civilization continues its current approach to consumption and resource use, we will collapse within a hundred years. In recent years, researchers have checked real-world statistics against the simulations, and have found that indeed, the status quo absolutely cannot continue.
Our artist Rowan drew this graph based on the 1972 "business-as-usual" simulation.
Columbia Climate School: The Atlantic Meridional Overturning Circulation (AMOC) is one of the main global ocean currents and is critical to regulating climate […] A recent study found that the AMOC is in its weakest state in 1,000 years. Moreover, the latest climate models project that continued global warming could weaken the AMOC by 34 to 45 percent by 2100. If the AMOC shuts down, it would cause significant cooling along the east coast of the U.S. and Western Europe. This, in turn, would alter rainfall patterns, make sea levels rise, cause more drying, and reduce agriculture in the U.K. It could also potentially set off other tipping points.
 The 2011 Tōhoku earthquake was the most powerful earthquake ever recorded in Japan. The resulting tsunami wrecked urban areas along the coast and caused the Fukushima nuclear disaster.
This photo was taken by Daniel Pierce, a volunteer with the Japanese NGO Peace Boat. Ishinomaki, a city in Miyagi Prefecture, was among the worst hit. This picture shows their efforts in clearing the debris and rubble.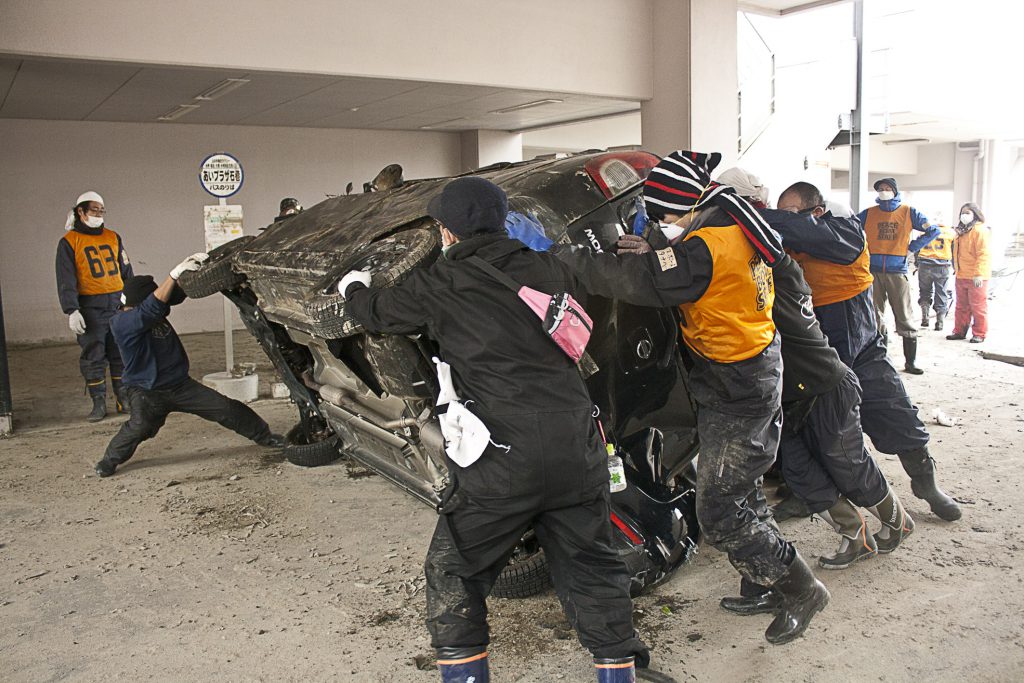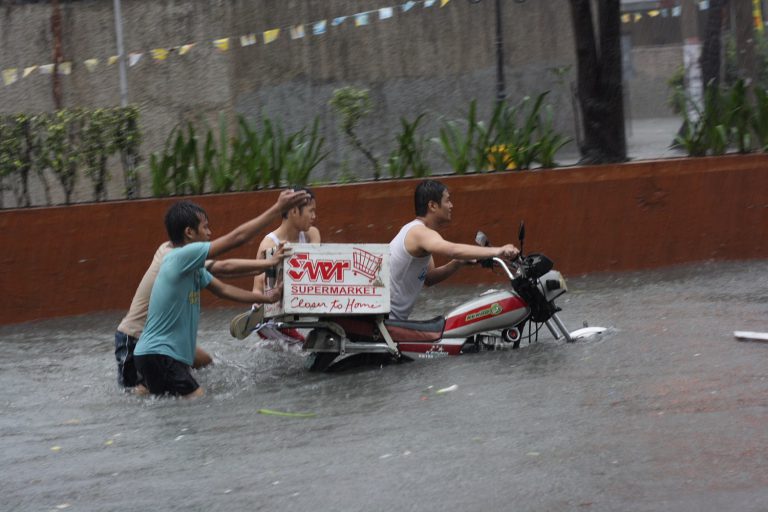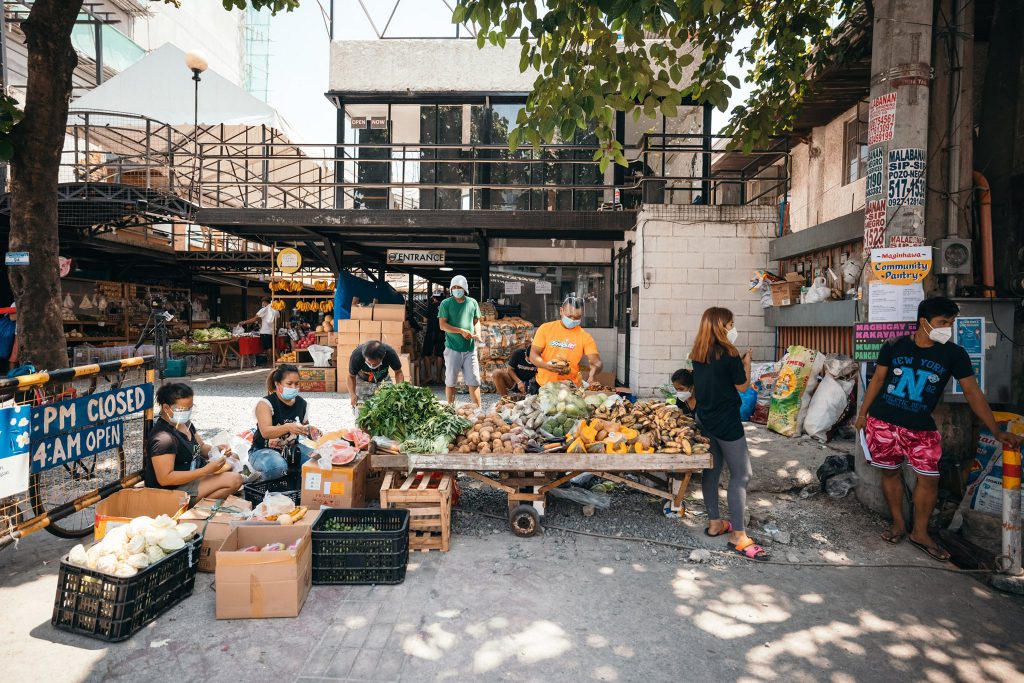 During the COVID-19 lockdown, the Philippines' hunger crisis got worse. In April 2021, Ana Patricia Non, a 26 year-old resident of Quezon City, set up a bamboo cart where people struggling to make ends could get food for free. Locals were also encouraged to donate food they could spare, and many did.
From the Manila Bulletin: Little did Patricia Non know that her small act of kindness would create a ripple effect. In a few days, other community pantries sprouted around Metro Manila; in a week, more opened in the provinces. Today, the community pantries have become too many to count.
Official government figures initially responded by red-tagging her and other community organizers, suggesting that they were communists. Police would harass her and other volunteers, forcing some pantries to shut down for fear of being arrested or killed. The government eventually relented but refuses to admit to wrongdoing.
This photo is of the volunteers at Maginhawa Community Pantry, the "original" site that Ana started on. I'd intended to use this photo in our film, but we received permission too late. The story of the community pantries illustrates many valuable lessons: small acts of kindness can blossom into something much larger; you cannot rely on the government to look after the interests of the people; communities have a lot of power; effective activists and leaders can come from anywhere.